The Development of Silkwind Stars
If you look very closely, you will see our little heads in this X-ray that was taken the day before we were born!
Then the next day -
HERE WE ARE!!!!
(but we are really tired)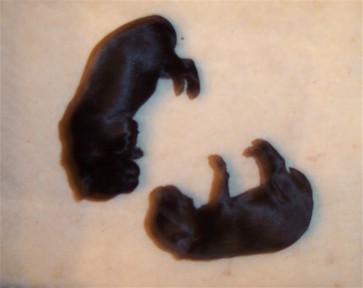 "Lucy" weighed 5.0 oz.
"Rhea" weighed 4.5 oz.
"Princess" was hiding, but weighed 4.5 oz too.
At 8 weeks, we pretty much all look alike.
(It was awfully hard to sit still like that for that picture!)
"Rhea" "Lucy" "Princess"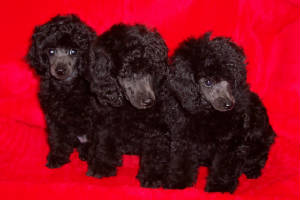 We grew bigger every day,
and our hair got very long and pretty.
Then, one day, some new humans came to take "Princess" home with them.
We thought she would be sad, but she just snuggled up in her new blanket with her new human and went to sleep. She went to live in a great big city, so she could protect and love her new humans.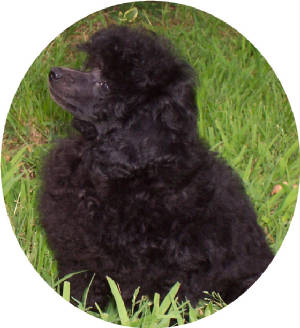 When we were 6 months old, we went for a long ride in a little box in a great, big noisy thing. Our people said we were going to a "DOG SHOW". There were a lot of funny looking dogs there, and we had a lot of fun! Everyone was very happy, because they said,
"WE WON!!!!"
"Lucy" - Winner's Bitch
"Rhea" - Reserve Winner's Bitch.

shows".
This year we will be having our own puppies to grow up, a

NOW WE ARE ALL GROWN UP!!!

We have moved to new homes and have won many "dog s we have, as beautiful,
happy Silkwind-bred champions. Our newest pictures below show us with some of our wins.
AND NOW WE ARE FAMOUS
SILKWIND CHAMPIONS!